US American Magazines
Edit
Computer Gaming World (80%)
Edit
The CGW covered Master of Magic in 3 issues.
September 1994: Preview
The article was written by Alan Emrich and Petra Schlunk who were also two of the three authors behind the MoM Strategy Guide. Petra Schlunk also wrote the manual. It's the only article I found that pointed out the Magic the Gathering influence in MoM. Also at one point, the article speaks of 6 Myrrian races (although there are just 5 of them in the final product). MoM was also the cover picture of that issue.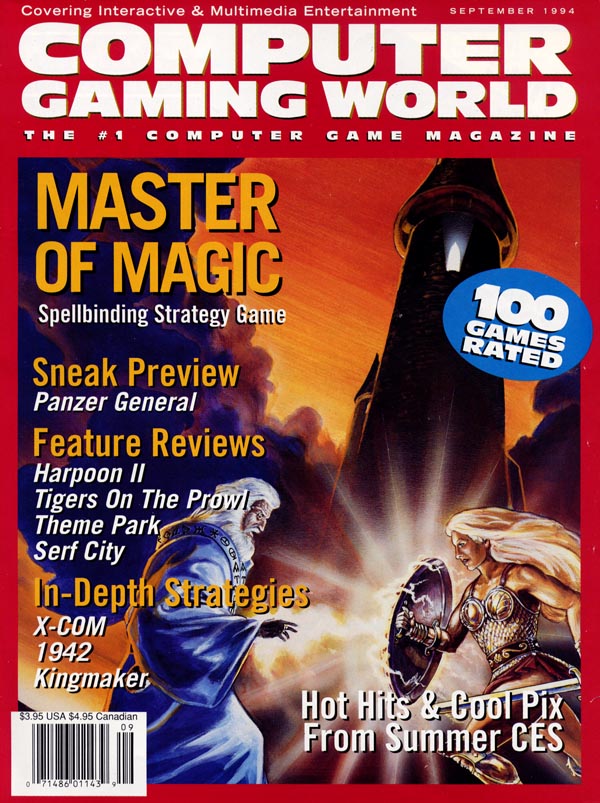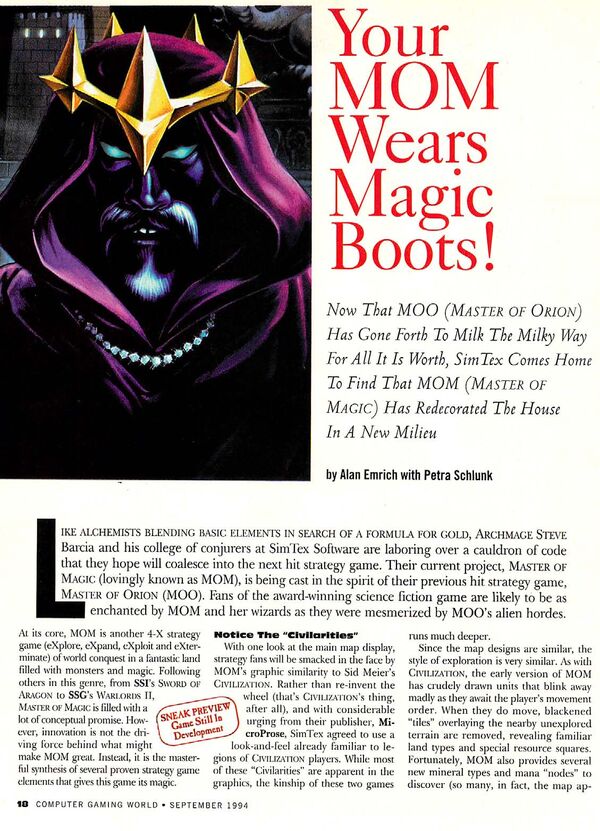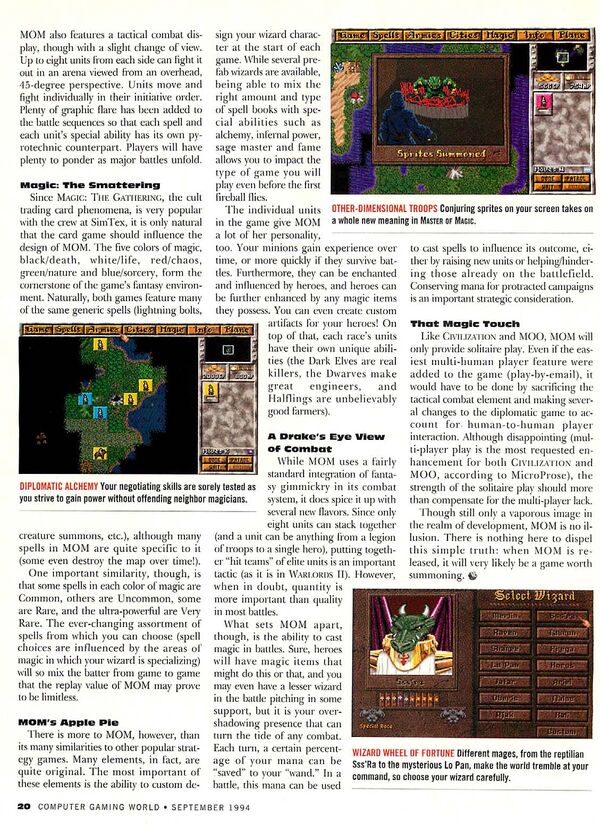 December 1994: Review
The Review was written by Robert L. Hayes. He gave 4 out of 5 stars which converts to a score of 80%. His major critic point was that MoM was released a few weeks too soon, leaving MoM with game-breaking bugs and crashes (see Downgrade Patches).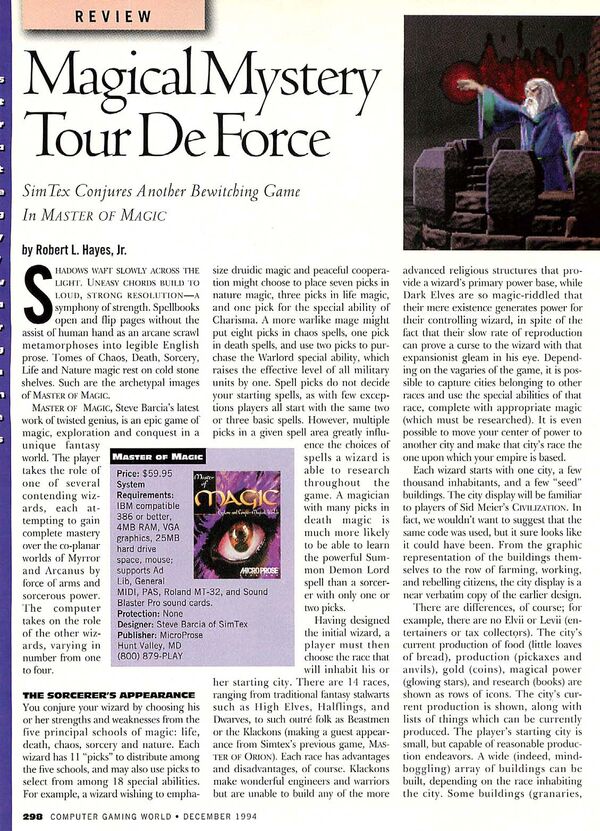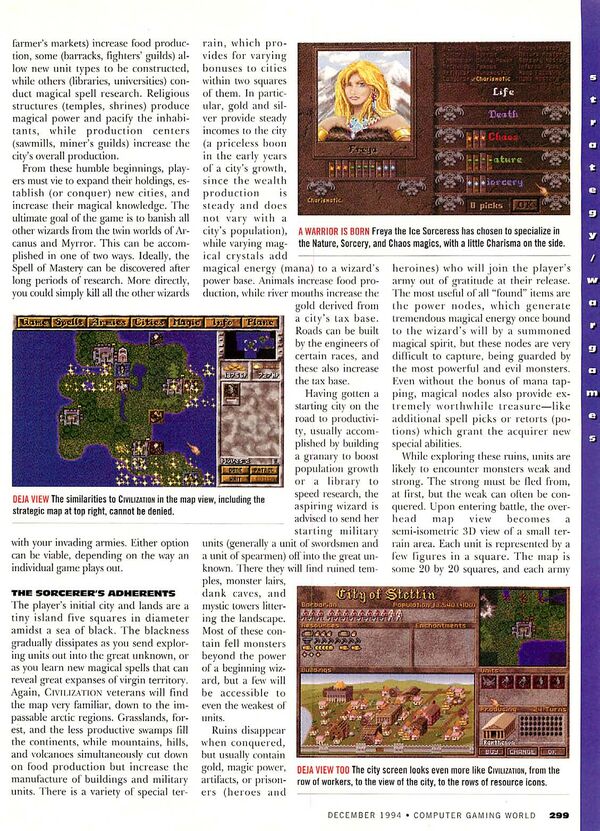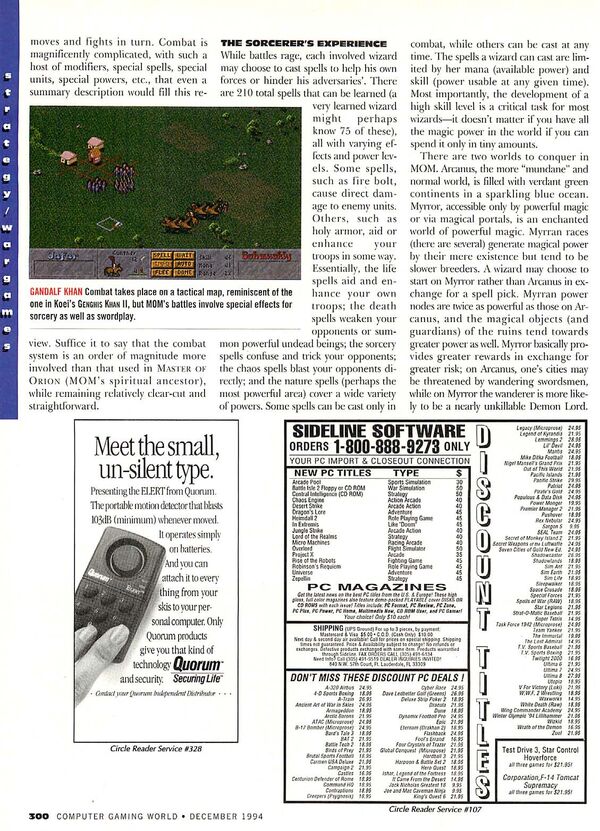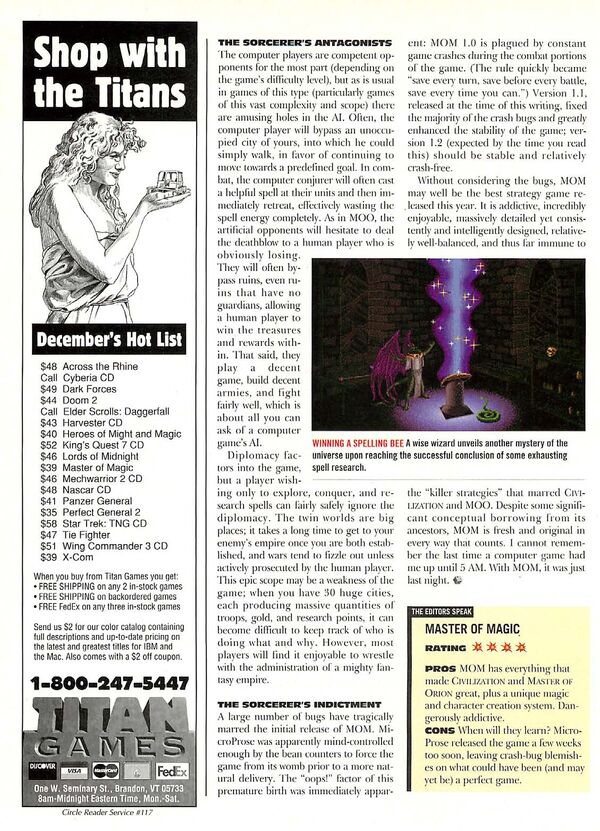 January 1995: Strategies
The Tips & Tricks article was also written by Robert L. Hayes. It's very combat-focused.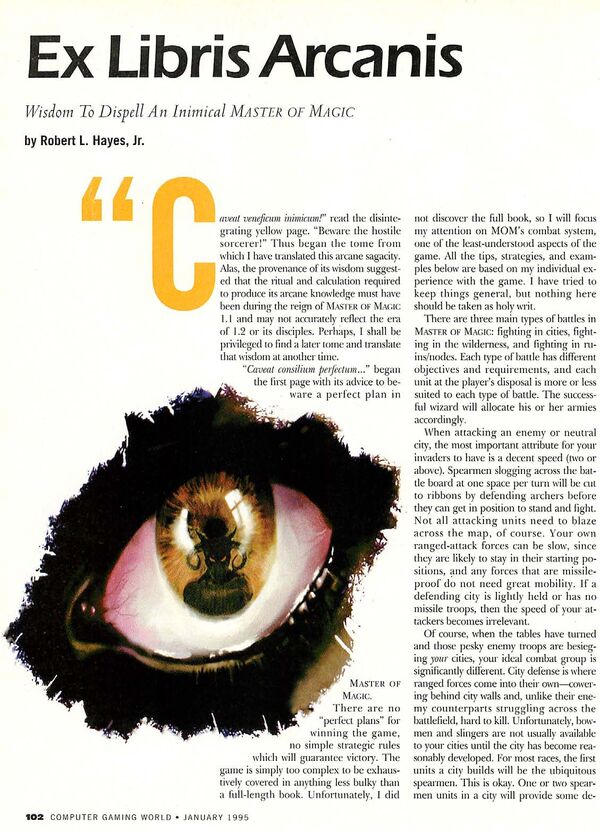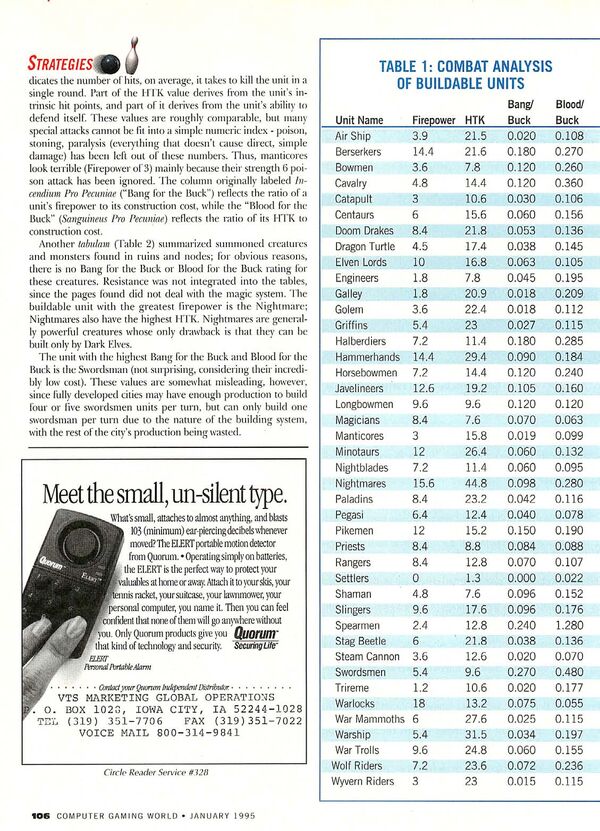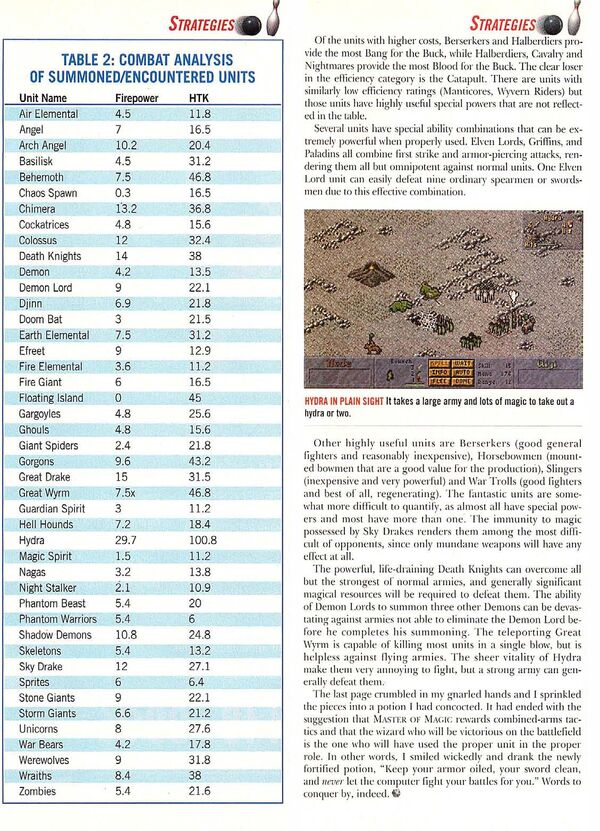 Interactive Entertainment
Edit
Interactive Entertainment was an interactive multimedia CD-ROM magazine covering DOS, Windows, and console games. The software ran on Windows 3.1 and Windows 95. It featured reviews in the form of audio accompanied with screenshots that switch about every 30 seconds.
October 1994: Preview
November 1994: Review
December 1994 onwards: Hint and Tips
Australian Magazines
Edit
Hyper (86%)
Edit
The Australian multi-platform magazine Hyper covered Master of Magic latish on a third page.
June 1995: Review

German Magazines
Edit
Main article: German Game Magazine Coverage
Master of Magic was reviewed in 6 different German magazines. All reviews happened at the end of 1994, although MoM wasn't published in Germany before March 1995 & patch 1.31. Nonetheless, MoM scored between 83% and 87% every single time. All magazines used Civilization as an starting point to the article, but none mentioned the influence Magic the Gathering had on MoM. Some magazines compared MoM to Colonization because both games were released at the same time and published by MicroProse. Some magazines also saw similarities to the Warlords series (neutral faction, heroes, fantasy genre). Some magazines claimed that MoM is a mix of Strategy and Role Playing Game. The ratings in detail:
ASM: 83% (10 out of 12)
PC Gamer: 83%
PC Player: 84%
PC Games: 85%
PC Joker: 85%
Play Time: 87%
Sometimes, Microprose promoted MoM with a commercial page in those magazines. Those advertisements used the purple eye known from MoMs front cover and boxing, but didn't offer any closer informations to the game. The German advertisement says "keep your eyes open for MoM".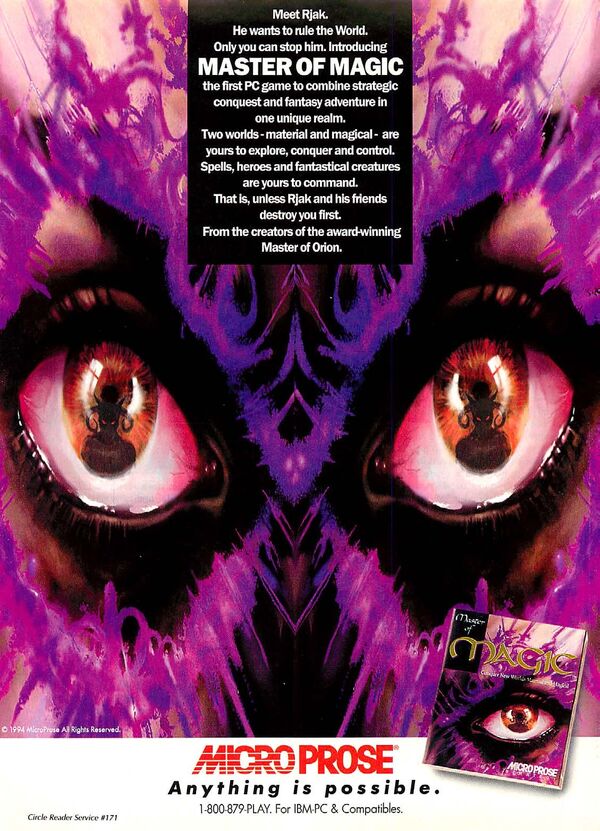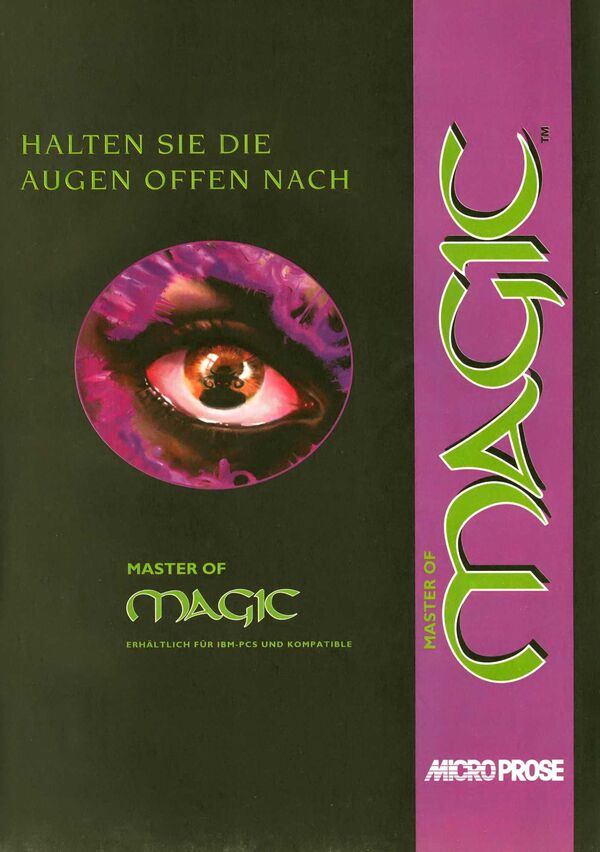 Ad blocker interference detected!
Wikia is a free-to-use site that makes money from advertising. We have a modified experience for viewers using ad blockers

Wikia is not accessible if you've made further modifications. Remove the custom ad blocker rule(s) and the page will load as expected.